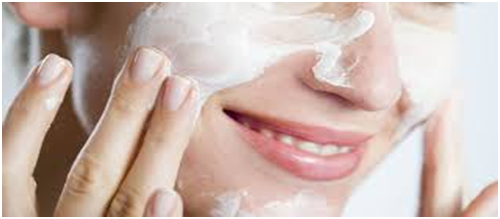 VIDA Medical Grade Skincare range Tried and Tested by our very own Amanda
Tried and tested VIDA SKINCARE (Medical Grade)
Having worked at VIDA for over a year now. I was here from the launch of the VIDA SKINCARE RANGE. I have attended the course, listen to lectures on the products given at our open evenings, and always wondered if there would be any benefit to my own skin changing to the VIDA medical grade products.
Having for many and I mean many years used high end high street products I felt I would never change. I worried about spending hundreds of pounds a year on these products and not seeing a difference.
Over the time I have listen to our clients positive comments and seen the freshness in their skin One client commented that even her long standing beautican had mentioned the difference in her skin.
As I am nearly completely out of my normal brands. I thought i would give the VIDA Medical Grade skincare a try.
I have purchased the complete range
• Reveal active glycolic wash
• C10 professional strength vitamin c serum
• Protect 20 Daily moisturiser with SPF20
• Recover Active night cream (contains Retinol a natural source of Vitamin A)
The first night I read the instructions and did exactly what it said to do.
The wash is very smooth to apply and had a nice fresh , not too overpowering a scent.Then I used the night cream; again smooth and easy to apply without any residue feeling.
In the morning
Again used the wash ,applied the serum then the Protect 20.
As normal I applied my makeup but what amazed me was the ease that my foundation went on, I think I actually used less foundation.
I am using all the products daily as recommended and my face feels clean and fresh already.
My daughter commented today " your make up looks nice, mum" but i think the texture of my skin is different. It certainly feels it.
I will keep you updated about my new skincare journey., but feel free to call or message the VIDA Team if you have any questions on 01329 823040 or email care@vidadentistry.co.uk