COSMETIC TEAM
Our cosmetic team are expertly placed to enable you to achieve your cosmetic goals.
OUR TEAM | COSMETICS
Every VIDA dentist is a cosmetic dentist. We have studied and practised extensively in recreating natural tooth form, shape, and overall facial aesthetics. Our dentists all have a keen eye for balance and symmetry. You can rest assured that our dentists will always be considering, and discussing, your natural aesthetics and cosmetic preferences when caring for you.
Scroll down to meet the team
DR CLARE BRITTON
BDS (Lond)  |  GDC No. 79867
VIDA Dentist, Clinical Director and overall Clinical Lead, Practice owner
Specialist Interests: Implants, tooth straightening including Invisalign
Currently Clare is preparing for examination at the Royal College of Surgeons of England for a Diploma in Implant Dentistry and Advanced Certificate in Implants, following in the footsteps of Dr McInerney who founded the practice as an implant referral centre over 20 years ago.
Dr McInerney and Clare work very closely on many implant cases at VIDA. They share the belief that providing routine dentistry is the same privilege and honour as providing life changing dentistry, made possible by advances in dental implant science. Dr McInerney is focused on passing on his unique skill set and expertise to Clare to ensure the patients he has cared for over the past 30 years are in the very best hands for future years.
Clare's passion is natural looking dentistry, replacing missing teeth with implants, and subtle tooth straightening to improve aesthetic harmony. Clare is also an advocate of socket preservation, a technique that helps patients maintain bone and shape in areas where they are having tooth extractions.
Contact us by email or telephone for a free, no obligation consultation with Clare to discuss how VIDA dentistry can help you improve your dental health and confidence.
More about Clare's Qualifications
Clare trained at the United Medical School of Guy's and St Thomas' London, gaining her Bachelor of Dental Surgery in 2001. Clare had a busy career in hospital dentistry, working in children's orthodontics and Oral and Maxillofacial surgery, before choosing private dentistry as a career in 2003.
Clare holds the prestigious Diploma of Membership of the Faculty of General Dental Practitioners (Royal College of Surgeons on England, 2008), the Certificate in Restorative Dentistry (Eastman Dental Institute, University College London, 2011) including a Distinction in the Restoration of Teeth, the Certificate in Advanced Restorative Dentistry (2006) and a further Certificate in Aesthetic Dentistry (St Ann's Dental Education Centre, Manchester (2007).
Currently Clare is working towards her Diploma in Implant Dentistry (Royal College of Surgeons of England) and Advanced Certificate in Implant Dentistry (Royal College of Surgeons of England).
Clare works closely with the clear brace providers Invisalign and other removable orthodontic systems such as Inman Aligner.
DR BRETT LEFKOWITZ  BDS MSc (Dent) (Witz) GDC number 69167

VIDA Dentist, Clinical Lead for Periodontics at VIDA
Special Interests: Periodontics (gum disease), Prosthodontics (rebuilding teeth), Dentures, Oral surgery, anxious patients
Brett is the VIDA dentist with a particular interest in gum problems, how to keep gums healthy and he heads up our experienced Gum Health team.
Brett qualified as a dentist in 1988 and has an impressive career as both a surgeon and a general dentist. His surgical skills are extensive and he worked as a Registrar in Maxillofacial and Oral surgery before taking the decision to devote his time to helping patients in general practice. His passion for surgery has helped him with management of challenging gum problems and also extensive tooth loss, as Brett is vastly experienced in replacing dentures with implants, or alternatively placing only a few implants to help stabilise troublesome full arch dentures. Brett is also an advocate of socket preservation, a technique that helps patients maintain shape in areas where they are having tooth extractions. There isn't much Brett hasn't studied in great depth, but what is most striking is that his primary focus is always the patient, what they want or need, and how his skills can be used to help them achieve it.
For particularly nervous patients, Brett's gentleness and vast experience prove a winning combination. Many patients find their confidence in visiting the dentist returns once they've met him.
We are particularly excited to be working with Brett to increase our provision for dementia patients or those with associated concerns.
More about Brett's qualifications
Brett is currently enrolled on the Periodontics Masterclass and he is a speaker at the dentist and patient education events held at VIDA.
Previously Brett was MD at Megagen Dental Implants UK and Training Programme, managing three implant clinics for the prestigious Portman Dentalcare. He has worked at prestigious practices around the UK, including several years at the private practice of the UK's leading expert in tooth whitening, Dr. Linda Greenwall.
As with every VIDA dentist, Brett combines incredible clinical experience and technical skills with a clear view of why a VIDA dentist comes to work; to help patients solve their problems but still retain a natural quality to their appearance and quality of life.
MR SAMI STAGNELL BDS MFDS(RCSEd) MSc MFGDP(UK) AKC MOralSurg(RCSEng) | GDC No. 177758

VIDA Dentist, Specialist Oral Surgeon, Clinical Lead for Sedation at VIDA, Clinical Lead for Facial Aesthetics at VIDA
Special Interests: Wisdom tooth removal, extractions, facial aesthetics (including wrinkle relaxing injections such as Botox, fillers, nonsurgical facelifts, medical grade skincare), implants, sedation, cosmetic dentistry
As our resident dentist and sedationist Sami helps many patients overcome the problem of nervousness during dental treatment.
Sami is a gifted and friendly dentist who enjoys helping patients with more challenging problems. Sami's love for dentistry and helping people is evident from the moment he greets you.
Sami understands how Wrinkle relaxing Injections such as Botox  and facial fillers restore the appearance of youth. Sami's ethical and holistic approach to facial aesthetics and skin health takes into account the importance of medical grade daily skincare and lifestyle choices when making investment in facial aesthetic treatments. Sami was a contributor to the development of the VIDA skincare range. Sami can also provide peels and a bespoke skincare package, ensuring the daily products you use suit your specific skin health and cosmetic requirements.
Sami offers complementary consultations if you need to decide whether any of these treatments are right for you — he'll ensure you make the right decision and have a positive experience.
More about Sami's qualifications
Sami qualified from Kings College London in 2009 and worked as a Senior House Officer in Oral Surgery at the Barts and the London NHS Trust.
In 2016 Sami passed his exams with flying colours to become a Specialist Oral Surgeon. As our resident sedationist, he is a Member of the Society for the Advancement of Anaesthesia in Dentistry (SAAD) and is Clinical Lead for Sedation at VIDA.
Outside of practice, Sami has strong interests in academic work, holding positions as postgraduate Examiner at King's College London and Academic Supervisor at the University of Kent. Sami is also involved in public health and is a Health Education England Fellow in Clinical Leadership and a Vice Chair for the Young Dentist's Committee.
Sami has completed the Diploma of Membership of the Faculty of Dental Surgery exams with the Royal College of Surgeons Edinburgh and also gained an MSc in Aesthetic Dentistry, making him particularly well qualified in the art of beautiful dentistry.
At VIDA Sami is able to pursue his passion for facial aesthetics, which brings together his strong academic knowledge, impressive surgical skills, and enjoyment of the art of creating harmonious dental and facial aesthetics.
Sami is also proud of the VIDA skincare range he helped create with VIDA. Sami shares the VIDA passion for scientifically proven results with aesthetic qualities. This medical grade skincare range forms a sound basis for many of the facial aesthetic work undertaken at VIDA.
DR AUDREY ADAMSON
BDS (Wales) | GDC No. 83600
VIDA Dentist and facial aesthetician
Special Interests: Tooth straightening including Invisalign, facial aesthetics including Botox, Fillers and medical grade skincare
Audrey hails from a family of dentists and dentistry is most definitely in her DNA.
At VIDA, Audrey's natural sparkle and affable nature endears her to patients who adore her easy going and relaxed approach. Audrey immediately puts patients at ease, paving the way for open discussion of any problems or concerns.
Audrey will probably amuse you with tales of sailing around the world with her husband, however when it's time for dentistry her attention to her work, professionalism, clinical knowledge and expertise will be very clear, as Audrey's particular passion for creating beautiful looking tooth coloured fillings and crowns is second to none.
Call us for a complementary consultation with Audrey to discuss how dentistry or gentle facial treatments can improve your confidence and wellbeing.
More about Audrey's qualifications
Audrey qualified in 2004 and her postgraduate training and focus has always been high quality restorative work including crowns and natural looking restorations of broken teeth.
She is currently studying under the renowned Dr Christopher Orr in London. Audrey also works closely with the clear brace providers Invisalign as many smile makeover patients' benefit from gentle tooth straightening first.
When teeth are straighter, patients often feel they need less cosmetic dentistry done and they've found their treatment has been simpler and required less long-term investment as a result. At VIDA this delights us, as we understand that, quite often, less is more.
Audrey has spent years perfecting her technique in gentle wrinkle-relaxing injections including Botox and is able to provide a very natural outcome for our discerning patients. Audrey may also complement your Botox with gentle and natural dermal fillers to soften facial features and restore more youthful volume, although all you will see is a well-rested and healthy appearance. Audrey can advise you on how our VIDA skincare range supports any investments in facial aesthetics by promoting a healthy and strong skin structure, countering daily environmental insults and ageing.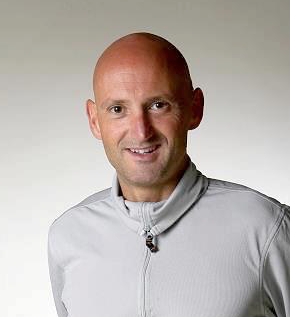 DR RICK NORTON LDS RCS (Eng) GDC number 65705

VIDA Dentist
Rick is an experienced private dentists who provides all the general and cosmetic dentistry you and your family may need.
Rick has a particular flair for tooth coloured composites and dealing with patients who have worn teeth from grinding, and admits he finds being a dentist really quite a lot of fun.
Rick has been in Dentistry since 1990 and owned his own practice in Hampshire for many years, reducing his commitments only recently choosing to focus his energies on his clinical work.
In his spare time, Rick spends time with his son and also has an exciting alter ego as a music producer penning songs for artists and composing music for film and TV.
With Rick you can rest assured that your regular visit to the dentist for the usual checks will pass humorously and painlessly and if you do have anything you wish to discuss in more detail, Rick will be happy and able to schedule time to do so.
Rick is also caring for Dr Audrey Adamson's patients while Audrey is on maternity leave.