COSMETIC TEAM
Our cosmetic team are expertly placed to enable you to achieve your cosmetic goals.
OUR TEAM | COSMETICS
Every VIDA dentist is a cosmetic dentist. We have studied and practised extensively in recreating natural tooth form, shape, and overall facial aesthetics. Our dentists all have a keen eye for balance and symmetry. You can rest assured that our dentists will always be considering, and discussing, your natural aesthetics and cosmetic preferences when caring for you.
Scroll down to meet the team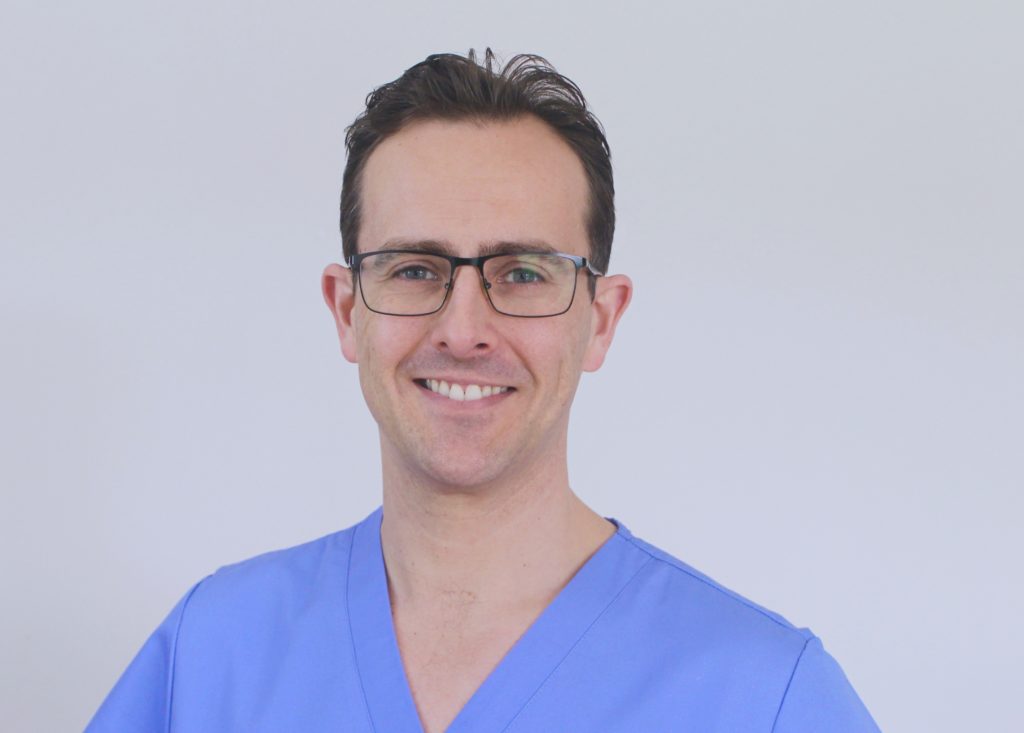 DR JAMES PUGH 
BDS (Wales) PGCert MJDF RCS (Eng)
GDC No. 85261
James joins the team at VIDA Dentistry with over 15 years of experience in providing high quality dental care.
Since qualifying from Cardiff University in 2005, James has worked in Australia and completed a six-year commission as a Dental Officer in the Royal Navy, reaching the Rank of Surgeon Lieutenant Commander. The last eight years have been spent in private practice engaged in all aspects of family dental care.
Passionate about helping his patients receive the best possible care James has undertaken considerable post graduate training. He has passed the membership exams for the Joint Dental Faculties at the Royal College of Surgeons and has a Post-Graduate Certificate in Advanced General Dental Dentistry from King's College London.
For patients seeking cosmetic improvements to their smile, James has completed two courses at the Advanced Dental Seminars training facility, run by the renowned Dr Chris Orr. The year-long Cosmetic Dentistry & Aesthetic Restorative Dentistry course followed by their Advanced Treatment Planning course have given James the ability to understands his patients' aspirations and deliver a range of treatments to suit all tastes and budgets to a high standard.
Communication and patient-centred care is at the core of James's approach to dentistry and James's calm and gentle manner ensures that his treatments are delivered in the most comfortable and relaxed way possible.
Outside of dentistry James is married with two young boys, Benjamin and Edward, who keep him busy, but when time allows he enjoys playing sport, especially golf and tennis.
DR CLARE BRITTON
BDS (Lond) 2001 |  GDC No. 79867
VIDA Dentist and Implantologist
Specialist Interests: Dental Implants
The VIDA Implant Team share a commitment to life changing dentistry, made possible by advances in dental implant science.
Currently Clare is preparing for examination at the Royal College of Surgeons of England for a Diploma in Implant Dentistry and Advanced Certificate in Implants, following in the footsteps of Dr McInerney who founded the practice as an implant referral centre over 25 years ago.
Clare's passion is natural looking dentistry and she strives to make dental implants look like natural teeth. Clare is also an advocate of socket preservation, a technique that helps patients maintain bone and shape in areas where they are having tooth extractions. This technique helps provide the ideal platform for future natural appearance around dental implants.
Contact us by email or telephone for a free, no obligation consultation with Clare to discuss how VIDA dentistry can help you improve your dental health and confidence.
DR MARCIN DYLAG
 Lek Stom Kracow 2001 GDC No. 85327
Cosmetic and General Dentist
Marcin is a highly experienced private dentist with over 16 years experience in clinical practice. His gentle, kind and caring manner immediately puts his patients at ease.
As a family dentist with a young family of his own, Marcin understands the role every Dentist plays in ensuring our children are raised with healthy and positive dental experiences.
For all ages of patient, Marcin is experienced in dentistry which meets the needs of the patient whilst almost avoiding unnecessary or maintenance-heavy treatment options.
Marcin's passion for creating natural, beautiful and healthy smiles is aligned with VIDA's ethos of working to enhance natural beauty and using a light touch to keep teeth healthy and harmonious with the facial features.
In addition to all routine dentistry, Marcin will be offering smile makeovers and orthodontic treatment. Marcin's interest in more advanced techniques to provide natural smiles led him to be awarded the Postgraduate Award in Orthodontics by London City Dental School. Marcin is experienced  in many Orthodontic systems including Invisalign, Quick Straight Teeth, Six months' Smile, and the Inman Aligner. Importantly, he has the clinical skills to combine tooth straightening with any other general dentistry required.
Marcin is a scientific author with an interest in dental composites, with studies published in both Poland and by renowned publishers Quintessence, United Kingdom.
Outside of dentistry Marcin enjoys time with his family and travel.
DR KONSTANTINOS NAZER
 | GDC No.261563
Cosmetic and General Dentist
Kostas is a General and Cosmetic dentist with emphasis on all types of aesthetic tooth restoration. Kostas is particularly interested in composite reshaping of teeth that are worn down or broken. Composite treatments can also help patients who wish to enhance the harmony of their natural smile. Kostas is a certified provider for composite veneers  using the Smile Fast system (as seen on social media).
Kostas is also experienced in clinical research and has presented work to the European Oral microbiology workshop following studies across clinics and laboratories. Kostas was also chosen as an Oral Health examiner in a National Survey of gum disease and dental decay (Greece).
Kostas is currently undertaking a postgraduate degree at the Royal College of Surgeons of England.
During his free time, Kostas exercises and enjoys a good home-made BBQ!