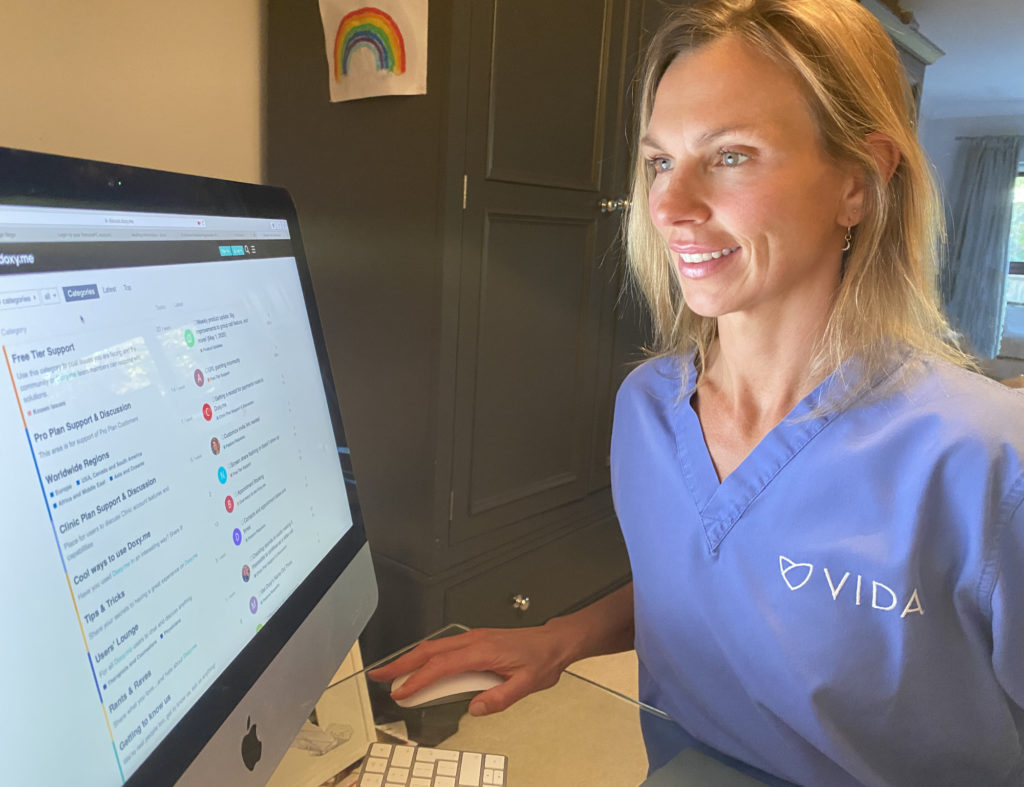 Online Dental Consultations Launched at VIDA
VIDA Dentistry is delighted to announce the launch of our new Online Dental Consultation Room, offering 30-minute video consultations for general and emergency dental enquiries with an experienced dentist, completely free of charge during the Covid-19 lockdown.
Doing More for our Patients
All dental practices have been closed as part of the national response to the Covid-19 pandemic. However, VIDA Dentistry – as one of Hampshire's leading private dental practices – is keen to do more to support our existing patient base as well as local residents, for both emergency and general dental enquiries.
The new service allows patients to receive advice, guidance and, where appropriate, prescriptions for medication, via a secure, telemedicine video-link. Following careful triage by the VIDA Team, patients meeting NHS criteria for Urgent Dental Care can be referred onwards for temporary emergency treatment.
Book an Online Dental Consultation here
Reducing Patient Anxiety
 Dr Clare Britton, Clinical Director at VIDA Dentistry, explains the inspiration behind the idea: 
"Whilst we are currently unable to offer in-person consultations and treatment, tooth pain and dental issues don't stop!  This isn't just potentially painful for patients, but it is also worrying as well, which simply adds to the stress and anxiety of the current situation.
"Of course, it would be preferable to have access to our full suite of diagnostic equipment, but the video consults do enable a visual assessment of many features of the patients' teeth, gums and bite which helps us to make an informed clinical judgement.
For Denplan members, additional appointment times are available including Sundays and evenings.  For enquiries about Denplan membership packages, please email denplan@vidadentistry.co.uk.
Looking Ahead
For those who are already planning for life after lockdown and interested in improving the natural appearance of their smile, VIDA Dentistry have also launched an online Complimentary Teeth Straightening Consultation, allowing people to find out more about the options available without leaving the safety and comfort of their own home.  Read more about VIDA Dentistry orthodontic services 
Dr Britton adds "Our patients' safety and wellbeing is always at the forefront of our mind. Whilst we are looking at ways to re-open once Government regulations permit this, for now, we are delighted to be able to offer the best dental service possible whilst supporting social distancing guidelines."
Although a private dental practice, VIDA Dentistry have been keen to support the NHS throughout the pandemic. Dr Jamie Durrant-Fellows, one of VIDA's Cosmetic family dentists, volunteered for a redeployment position on the NHS frontline as a Senior House Officer 'pandemic doctor'.