Guilt free Pancake Day
Have a guilt free Pancake Day this year with our suggestions for healthy pancake toppings that don't compromise on taste.
We love pancakes as they are probably the most versatile dish ever. Whether you're Team Sweet or Team Savory, there are a ridiculous number of toppings you can have with those golden circles of deliciousness.
However, when it comes to choosing your toppings you do need to be a bit careful. While we love adding liberal amounts of Nutella, syrup or jam to a pancake fresh from the pan, such toppings can be incredibly high in sugar.
VIDA has found some healthy pancake toppings that are low in sugar so you can have a guilt-free Pancake Day:
Stilton and Spinach Pancakes with Soft Egg
What says brunch more than the protein goodness of a soft fried egg and some iron from sautéed spinach? Nothing! Top it all off with grilled mushrooms.
Fresh Fruit
Fresh fruit always wins! Toss your favorite berries on your pancakes to enjoy summer's naturally sweet flavors.
low fat cheese
If you're the type who prefers a savory pancake, then go for a sprinkling of low-fat cheese with a few slices of turkey, ham or chicken. The added protein will keep you full, so you won't be tempted to go for seconds.
zest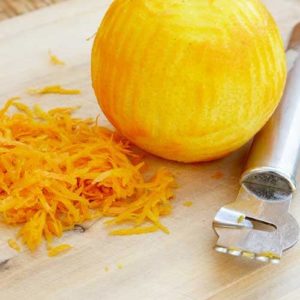 Zest has been bringing flavor to the flavorless since… Well, probably the dawn of time. Don't stop at lemon and orange zest either; try limes, blood oranges and even grapefruits.