My Invisalign Journey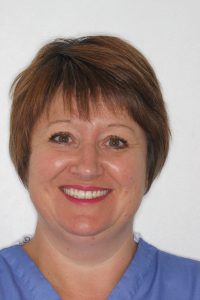 Hi I am Amanda
As a teenager I had orthodontics where I wore fixed orthodontic (train tracks) appliances. As with most teenagers if I was told to do something I did the opposite and that included wearing my retainers as the dentist had strongly recommended.  I remember my parents telling me to wear my retainers. In my teenager mind, my parents were nagging me again!
So guess what " my teeth moved and my front lower teeth became crowded again"!
During my time from teenager to now (46yrs old), my lower teeth have bothered me . The crowding is not obvious and if I ever mentioned my teeth people say " you have lovely teeth what are you moaning about!"but cleaning isn't easy due o the the crowding and when I have been seen by the Dental hygienist this is the area they always comment on, must do better!
Sounds a bit like my old school reports!
Having raised my children, 2 of which had orthodontics I have always thought about my options again.
I joined the team at VIDA Dentistry for Life in December 2016 and soon become very interested in Invisalign, how it works, the procedure and  helping to coordinate our patients Invisalign journey.
After assisting the dentist with many patients, some in treatment already, some starting treatment and some enquiring about Invisalign I realised that actually I could become one of the patients so I spoke with my husband regarding the costs and starting my own Invisalign journey.
So here goes, Appointment booked with Dentist Clare and Dental hygiene therapist Intan for this coming Friday to take my impressions.
I will keep you updated on my journey but if you want to start the journey yourself or learn more about your choices please email on care@vidadentistry.co.uk or call on 01329 823040.